Rabbi Scott Sekulow
Rabbi Scott was raised in a typical Reform Jewish home.  During his teens and early 20's, he was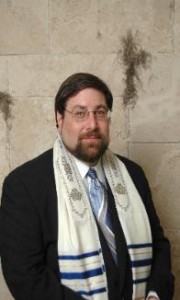 involved at his Synagogue as a Sunday School Teacher and at the Atlanta Jewish Community Center Summer Camp as a Counselor.  Throughout these years, when Scott had questions about religion, he turned to his brother Jay for answers.  Through these conversations, Jay was able to share about the Messiah.  Jay Sekulow is currently Chief Counsel for the American Center for Law and Justice.
Scott met his wife, Judy, while both were attending Mercer University in Atlanta, Georgia.  Scott graduated from Mercer in 1988 with a BA in Management.  Judy graduated from Mercer in 1987 with a BA in Marketing.  In July 1989, they were married.  They are the proud parents of a daughter, Natalie, born in 2001.
In 1992, they started attending a Messianic Jewish Synagogue.  During the ensuing months, the Lord drew Scott into an understanding of the Messiah.
Despite the intellectual knowledge, Scott wanted a visible sign.  In I Corinthians 1:22, it says that the Jewish people will require a sign.  Scott received his sign from the Lord and on Yom Kippur, the Jewish Day of Atonement, Scott made a public profession of faith.
Judy was raised with a Southern Baptist background and was drawn to learning more about the Jewish roots of her faith after th
ey married.  Judy has what many call a "Heart of Ruth" and her love for God and his people are evident.
Feeling the call of ministry on his life, in 1993, Scott went back to school.  Overcoming a learning disability, dyslexia, Scott graduated Summa Cum Laude with a BS in Biblical Education in 1994 at which time he started full-time ministry.
He has ministered in the USA, Israel, The Former Soviet Union (Minsk, Moscow, St. Petersburg, Odessa, Kharkov and Berdansk), Brazil, Columbia, Argentina, Cuba, Panama and most recently in India.  In the Former Soviet Union, the Festivals reached hundreds of thousands of unsaved Jews and Gentiles, a modern-day "Book of Acts" as 5,000 Jewish people accepted their Messiah Yeshua.
In 1998, Rabbi Scott spearheaded a Messianic Jewish Festival in Rosario, Argentina.  Ministering through music, dance, and a salvation message, over 1,000 people accepted Yeshua as their personal Messiah.  The revival among the Jewish people and the Jewish Roots of our Faith is a message shared at hundreds of churches during the past 11 years.
In 2001, he founded Israel's Harvest Ministries (IHM) to reach out to the unsaved Jews and Gentiles all over the world.  This mission is accomplished through evangelistic outreaches to the nations, as well as, helping the Church to fulfill Romans 11 by teaching them about their Jewish roots and heritage.  In October 2001, he traveled to New York to minister to the people of the city.  During this time of crisis, many accepted Yeshua as their Messiah.
IHM sponsors mission trips in which volunteers participate in hands-on evangelism.  Many times, these trips also provide humanitarian / medical aid. IHM has distributed over 2 million dollars worth of medical aid.
In October 2001, Rabbi Scott founded Congregation Beth Yeshua, which was the first Messianic
Congregation in Macon Georgia.  In August 2002, he founded and is the Rabbi of Congregation Beth Adonai in Atlanta, Georgia.
Through his ministry work, Rabbi Scott has been featured on the Praise the Lord Show, Charisma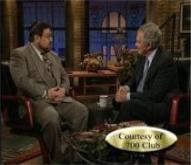 Magazine, Salem Radio News (SRN), Decision Today with Billy Graham, Messianic Times, USA Radio, The 700 Club, Promise Keepers and Crosswalk.com.
In April 2002, World Magazine chose Scott as the notable Jewish believer in 2001 for his work in Israel.  His brother Jay was chosen in 1993 for his work on the Lamb's Chapel Case.
The Messianic Hour
The Messianic Hour is a weekly radio talk show hosted by Rabbi Scott and Judy Sekulow.  The radio show was started on July 7, 2007 with adopting the theme "Reaching the lost and educating the found".   Each week Rabbi Scott and Judy examine current events both in Israel and the U.S. from a Biblical and prophetic standpoint.  You'll learn as they unravel the mysteries of the Bible by examining them from a Jewish perspective.  Listen as they discuss Hebraic culture and customs.  Tune in to hear captivating interviews from a wide spectrum of guests.  Feel better prepared as they equip you with witnessing tips to help you share your faith.
Each week Rabbi Scott answers questions sent in by his listeners on the Messianic Hour's YouTube channel.  We also invite you to become a fan of Congregation Beth Adonai on Facebook.